Child Care
The Child Care Center is open, free of charge, to all members of the public visiting the DC Courts. The Center provides an opportunity for all children who attend to participate in creative and stimulating activities. Scroll down to see eligibility and registration information.
The Child Care Center will be closed until further notice. For more information on court operations, click here.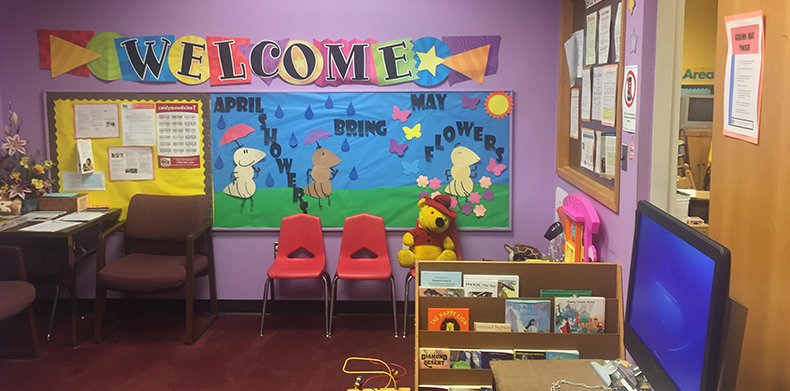 Eligibility
Your child(ren) must be between the ages of 2 and 12 years old. Children must be completely toilet-trained and wearing underwear - no pull-ups or pampers.
Licensing status
The Center is licensed by the Office of the State Superintendent of Education (OSSE), Child & Residential Care Facilities Division. The Center license is posted in the Reception Area of the Child Care Center.
Staff
The Center is staffed full time by a Director and an Assistant Director, with the support of part-time aides. Staff is CPR and First-Aid certified. Staff must meet annual continuing education requirements annually.
Registration
Registration forms can be completed online and brought to the Center on the day of or prior to Center use. (See forms Families with more than one child can list them all on the registration form.
Children must be registered. The following forms may be printed, completed and brought to the Center on the day of the visit to speed up the registration process.
A current D. C. Child Health Certificate with immunization records and D. C. Oral Health Assessment Form must be provided for each child on the second visit.