Culture of the DC Courts
The District of Columbia Courts place strong emphasis on our values of Accountability, Excellence, Fairness, Integrity, Respect, and Transparency. The goal of the DC Courts values is to create a culture that excels in public service, while enhancing professionalism and strengthening organizational performance.
A fundamental tenet of the values is to create a culture that enables employees to work together collaboratively to fulfill the mission of serving the public in the District of Columbia.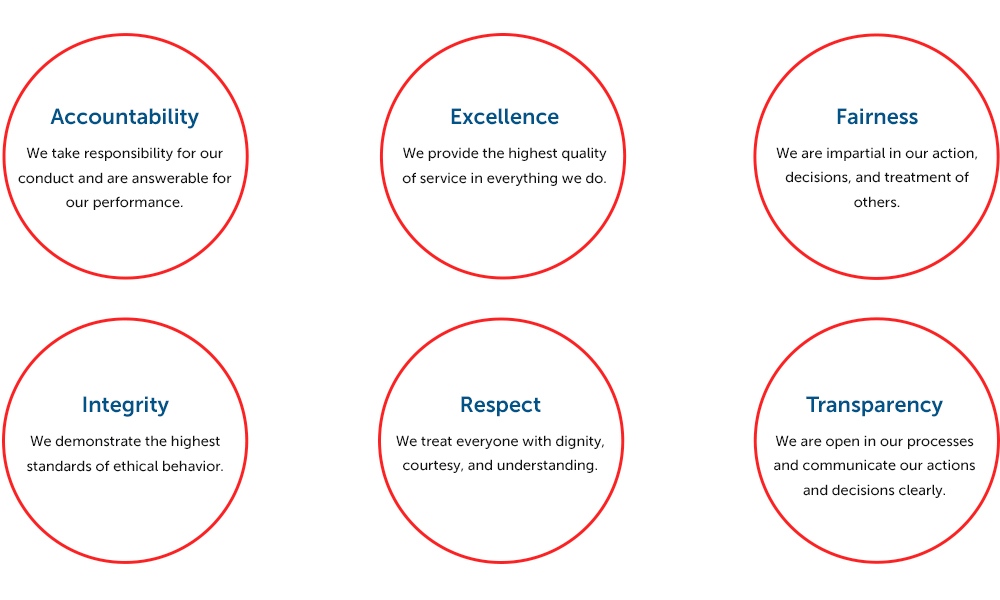 ​