Court Navigator Program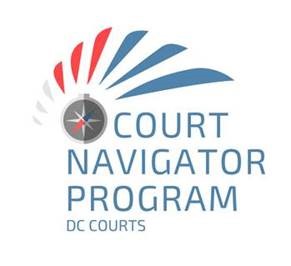 Court Navigators can assist you with:
Physical Navigation - Where to go and how to get there
Process Navigation - How to complete business at the Courts
Service Navigation - Know about services and how to access them
The program currently serves court participants with Small Claims and Landlord and Tenant matters.
Please come visit a Court Navigator in Building B (510 4th St, NW) - Room 115 - Phone: (202) 508-1672.
A court navigator can:
Explain the court process and what to expect in court.
Describe your options for completing your court business.
Help you understand court forms.
Give you information about legal service organizations. 
Refer you to other helpful services.
Learn more: