New Superior Court Case Search Tool is Here
PLEASE NOTE: Document images will be available in Portal shortly. Please know you can download Phase 1 case documents dated through Oct. 31, 2022, from eAccess. Thank you for your continued patience.
Overview
We have moved from the eAccess to Odyssey Portal as of October 31, 2022. Initially, this change impacts the following case types (Phase 1):
Civil Division cases, including Landlord and Tenant and Small Claims
Civil Cases in the Tax Division
Probate Division
Office of Auditor Master (NEW)
For all other case types (Criminal, Domestic Violence, Tax-Criminal), continue to use eAccess until further notice.
With Portal, you get a new, more user-friendly case search experience and additional case types available online. You will continue to have the ability to:
Search for case records.
Review the register of actions, judgments and orders, court docket information, and hearing information.
We look forward to working with you on this transition! If you have questions, email EOCommunications [at] dccsystem.gov.
Preview of Odyssey Portal (Sample Landlord & Tenant Case)
Portal Landing Page
Case Search Page
Search Result Page
Case Summary and Case Information Sections
Assignment Information Section
Party Information Section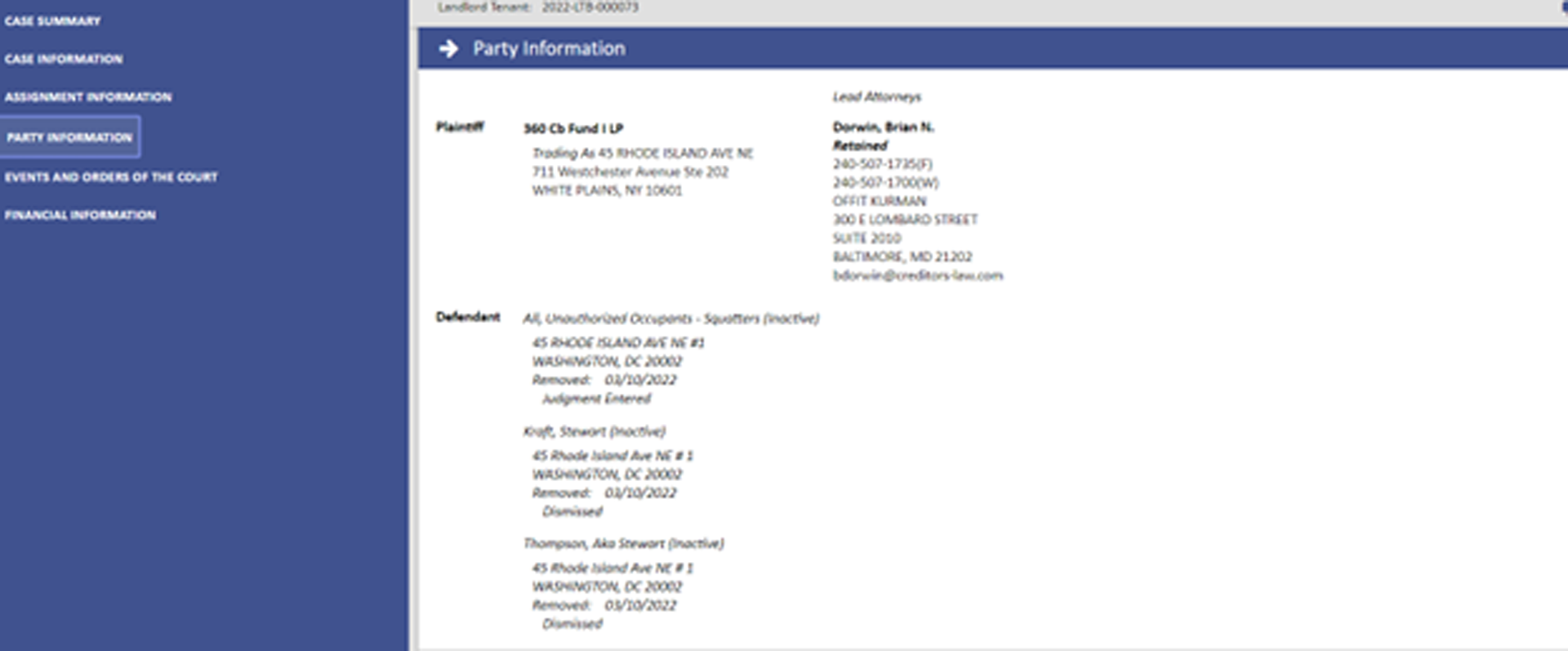 Events and Orders of the Court Section
Financial Information Section