DC Courts Libraries
DC Courts Libraries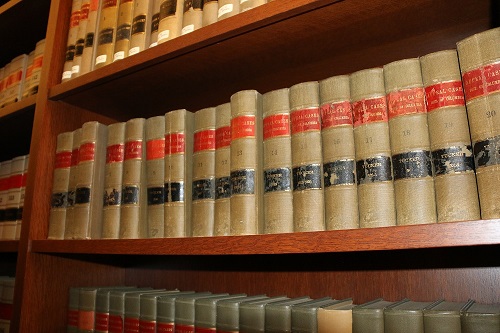 The District of Columbia Courts* have two libraries:
D.C. Court of Appeals (DCCA) Library, located at the Historic Courthouse (Court of Appeals), is not open to the public but their librarian is available via email for reference help.
D.C. Superior Court Library, located in Room 6735 at the Moultrie Courthouse, has reopened as of Wednesday, March 1, 2023.
The libraries offer the following resources to assist the public with legal research.
Legal Resources
The libraries have compiled links to local and federal resources you may find helpful while navigating our courts system. Included are links to D.C. law, the D.C. Code, regulations (local and federal), court case locators, reference materials and links to other local resource agencies. These external resources can assist you in finding information whether you're an attorney or a party without an attorney.
If you need help with these resources, please complete the Ask the Librarian form below.
Please note: 
This page provides access to legal information and resources, not legal advice. 
Most links are to outside resources (not maintained by the D.C. Courts).
Ask a Librarian
The Superior Court Library and Court of Appeals Library are pleased to launch a collaborative service for patrons — Ask a Librarian. Do you need help with a legal research question? Are you looking for a legal source of information? If so, Ask a Librarian at the DC Courts Libraries is here to help!
What we can provide help with:
Basic legal research assistance, e.g., how to locate treatises, how to get started on a research project.
Locating sources of information.
Within copyright permissions, sharing of print materials housed in the Superior Court Library.
What we can't provide:
Review or provide understanding of sources.
Legal advice of any kind or interpretation of law.
Extensive or ongoing research.
Request for help on a current case.
Assistance filling out forms that will be submitted to the Courts.
*PLEASE NOTE: The DC Court of Appeals and the Superior Court of DC are the equivalent to state courts for the District of Columbia—not federal courts. If you are looking for information about federal court cases or federal docket information, please visit the PACER, the United States District Court for DC, or the US Court of Appeals for the District of Columbia Circuit websites. Thank you!
D.C. Legislation and Regulations
Local Legal Organizations
Free Access to Law Review Articles
Area Law Schools Library Pages